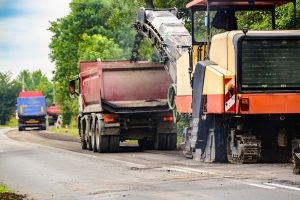 Things You Need To Look At Before Buying a Road Milling Machines
Don't make a mistake that you will regret later after buying a road milling machine. That's if you end up buying something that will make it difficult not only to work effectively but also to deliver as expected. That's why it is recommended that you check some of the features that makes a good road milling machine.
While selecting a cold planer, there are a few factors that go into determining the best machine on the market. These features help determine not only the ease of use by the road milling machines but also the viability of the equipment to the contractor. Here are key factors that you need to consider:
Productivity
The first thing that you need to consider is the productivity of the machine. This is the most critical aspect since the level of output is will show the kind of work that a machine is capable of doing. You must check how much of concrete or asphalt material they can mill in unit time. The best Cold planer should milling the longest distance possible with a unit time.  That's the only way that you can get the most out of your machine.
Maneuverability
The second thing that you need to look at is the maneuverability of the machine. Road milling machines are bulky and rigid pieces of equipment, and thus their maneuverability is a factor that will significantly affect their output. You need to check how these machines move around, how it and the speed at which it makes turns. These key features that will significantly affect how the machine the general output of the machine.
Transportability
How easy is it to transport the road milling machines? Well, these machines tracked, and thus they cannot use the common road due to the damages. That is why you need to check their transportability feature to ensure that you are getting the best out of the machine. What means of transport do they use and can you afford it or do you have it? These are some of the questions that you need to ask yourself.
Efficiency
Last but not the least is the efficiency of the road milling machines. Getting a machine that will offer maximum flexibility is the best way to ensure maximum performance and productivity of the machine. It also reduces the problem of increased wear and tear of the machine. Note that highly efficient road milling machines also reduces the cost of operation of the machine. There get the best efficiency and try the best you can to maintain it.